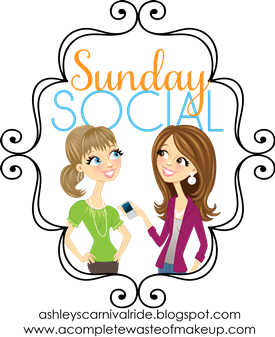 1. What was your first car?
An 89 mustang. It was hot. Ha. It really wasn't, but my parents paid for it and I had to be happy with it. It looked like this. Only not as shiny...or as pretty. There was also some ugly red/maroon colored interior and stripes on the s

ides.
2. Who was your favorite childhood teacher?
I don't really have a favorite until high school. Once I hit high school I loved my art teachers. 2 in particular, my ceramics teacher and my sculpture teacher. They were amazing. Fun, crazy and they actually seemed to care about their students. Plus, they let me get away with leaving school early

. Shhhh...don't tell anyone!
3. Were you involved in any sports/extracurricular activities?
I played soccer from the time I was 7 until I was 17. I wish I had a picture to show you. I'm sure my parents do somewhere. Since I don't have pic

tur

es of myself, I share you some funny soccer memes. En

joy.
https://www.facebook.com/Thesoccermemes
4. What was your favorite birthday party?
Is it sad that I never really had that great of birthday parties? :( My Birthday is a week before Christmas and usually it was snowing, or people were too busy to come to my parties. It's my party and I cried all the time! No, I didn't really

. But boo.
5. Who was your teen celebrity crush?
That was so long ago! I remember having posters o

f:
Jared Leto
This guy, who I don't remember his real name. The Saved by the bell

guy.
Leonardo Dicaprio, which is funny because he

bugs me now.
6. What show/movie did your parents not allow you to watch?
There really wasn't much I wasn't allowed to watch. My Mom would say "NO!!" to everything but my Dad would say "Whatever". So I watched what I wanted. I was pretty tame though. Never watched too much craz

y stuff.