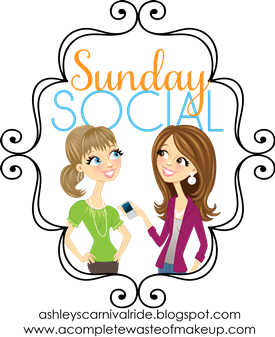 1. If you were stuck on an island what are the two material items you would want to have?
My laptop and an internet card

, so I could message some people to come get me.
2. What are two TV shows you'd watch over and over?
Dinosaur Train and Spongebob...oh wait. I already do watch thos

e over and over again. Not really by choice, but it counts.
3. If your house was on fire what two things aside from family, pets, etc would you grab?
My external hard drive so I could save all my pictures and the safe because it has all of our important

documents in it.
4. What are your two most favorite articles of clothing?
My Wisconsin Dells hoodie and my gray athletic pants because they are 2 sizes too big

.
This is actually a picture of the not so cute, but insanely comfy out

fit.

Yeah, we are slightly crazy. This is the tamer picture ou

t of the bunch.
5. What two movies that you saw in the past year would you recommend to us?
Considering I haven't seen any movies in 2013 and I only seen a handful of movies in 20

12

(I'm not a huge TV/Movie person). I'll go with The Hunger Games and The Avengers. But really, you should read The Hungers Games first, if you haven't and The Avengers has lots of hot men

action.
6. What are your two biggest guilty pleasures?
My afternoon cup of coffee I have every day and half tuning out the world with my Ipod. I say half because I only put one

ear bud in, just in case I need to hear the kids or David.